Readers of Lilac Girls and The Nightingale will appreciate The Fever War, inspired by the 1918 influenza pandemic that traveled from remote western Kansas, across the country and into the trenches of World War I, killing over 50 million people around the world.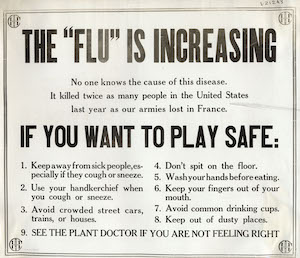 In the winter of 1918 in Haskell County, Kansas, Dr. Lorne Miller knows the season's influenza is different. Confronted with unusual symptoms and rapid deaths, Lorne makes a decision he will regret the rest of his life. Seeking salvation, he pursues a vaccine for the devastating disease and finds himself embroiled in a public health crisis, power struggles, and politics.
In defiance and grief, his daughter Helen joins the army to serve as a nurse on the front lines of World War I. Months later, aboard the ship she sails for France, Helen discovers influenza and knows the contagion has invaded the troops. Grappling with her purpose in life and standing for her beliefs, Helen's journey is further complicated by a budding relationship with one of her patients.
As influenza starts to kill millions around the world, father and daughter struggle to persevere in the midst of war and disease. It is through their unique experience—battling this influenza from patient zero to its climax—readers learn about this forgotten pandemic and consider the power of duty, redemption, love, and family.
This upmarket novel runs about 100,000 words. My short story The Enemy Within that inspired my novel received an Honorable Mention in Glimmer Train's Short Story Award for New Writers.
I first became interested in the 1918 influenza pandemic during the 2009 swine flu outbreak. Today, we find 200,000 deaths alarming; I wanted to understand the devastation of 50 million dead. Learning scientists believe the pandemic originated in my home state of Kansas further hooked me. My life experiences growing up on a farm in Kansas, leaving for New York City, and eventually moving abroad parallel Helen's journey.
My professional background in social media and marketing communications drove the development of this website to share my extensive research on the 1918 flu pandemic and World War I and to create interest for my novel. Please contact me for more information if this idea is on your manuscript wish list.