I'm writing a story about a hobo named Cowboy, a twenty-year-old full of agitation and wanderlust—who leaves behind his turbulent childhood to ride freight trains across the country in the 1980s and 90s. He's seeking freedom and adventure and finds instead self-destructive cycles of addiction, depression, and prison. The story is inspired by my brother, who self-identifies as a hobo. It's his label and a badge of honor so I use the word with respect and a nod to its long history and distinct culture.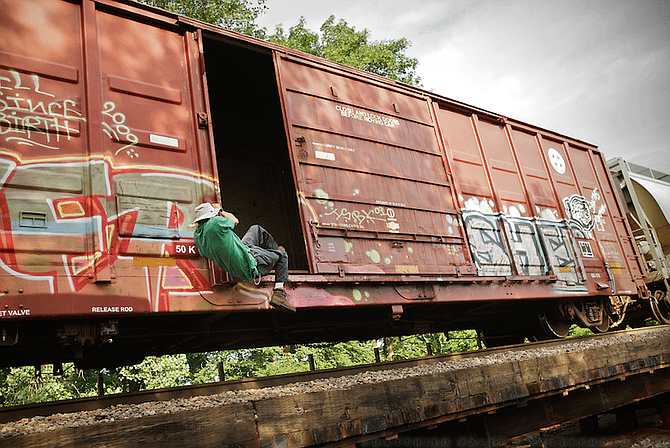 He's not talking about hoboing like you can watch on YouTube these days. He says, "Those kids are severe amateurs, think they're real cool and simply out for a thrill. If they keep up what they're doing, they'll get a thrill alright, and it might be the last one of their lives. They brag about how they ride trains all over the country and never have any problems, yada yada yada. I'll put it to you like this, bottom line. They're asking for trouble. Hobos don't want to make friends and be props in internet videos. They wanna be left alone, and if you fuck with them, you might find yourself in a precarious situation. You don't just hop a train some weekend and become a hobo. I'm here to tell you, riding the rails, living on the fringe, doing what you must to survive is a way of life, and not an easy one."
I suppose the YouTube kids—they call themselves train-hoppers, travelers, anarcho-punks—like hobos, like the beatniks of the 50s and 60s, are soul searchers, seekers of something they can't name, spurning society's expectations, living life their own way. My daughter says he's the OG. That made him grin.
"I'll tell you another thing about all of us, whatever you want to call us," says my brother, "while homeless, it's often a choice for us old-timers. We don't think of ourselves as street people (as they were called in my day) who generally live in urban areas and probably want a home and traditional life but for one reason or another are down and out. We chose our lifestyle. We may eventually become tramps or bums, as I did, but we started out starry-eyed. Not everyone who chooses to a wander is lost or something like that, so the saying goes."
Homeless millennials today may disagree with him, but his story takes place before the internet and cell phones and the Great Recession. His experience is more like the hobos from the Great Depression, who sought work between rides and followed the Hobo Code of Conduct.
The story I'm writing—it's epic and intimate, heartbreaking and infuriating. It's a page-turner about a man's quest for freedom and adventure and then sobriety, redemption, and someone to love, especially himself. It's also about honesty, forgiveness, and the restorative power of journeys and family.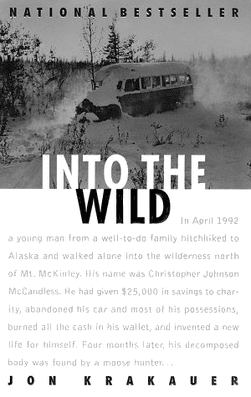 I think it will appeal to readers of Into the Wild by Jon Krakauer, about Christoper McCandless, another lost soul on a journey. I remember reading that book when it come out in 1997 and thinking how similar my brother and Chris were, minus the alcohol addiction. Recently reading Carine McCandless' follow up memoir, The Wild Truth, confirmed our turbulent childhoods prompted our brothers' journeys.
Two other books that feel similar to me are both named Cherry, the newer one by Nico Walker, the older one by Mary Karr. While my brother never robbed banks (that I know of!) he did commit all manner of crimes to feed his alcohol addiction and went to prison as Walker did. Mary Karr's Cherry is a sequel to her autobiography about her childhood, The Liar's Club, and is her coming of age story full of sex, drugs, conflict with her parents, and a need to escape the small town she grew up in, all very similar to my brother's quest to find his self.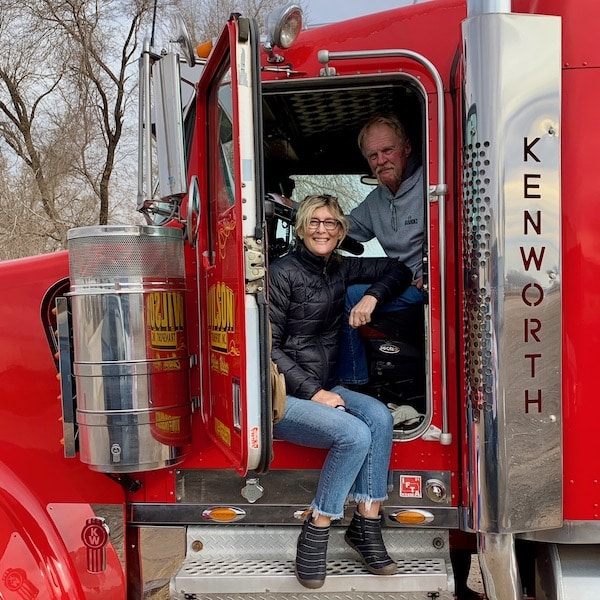 I still haven't figured out if this story is a novel—perhaps a picaresque novel like hobo stories of old—or a memoir, a secondhand memoir of the secondhand life my brother often felt he lived. While I continue to explore those ideas and revise the manuscript, I do know that the writing of this story has brought my brother and I closer than ever and brings him hope that readers might learn something about themselves while they're learning about him.