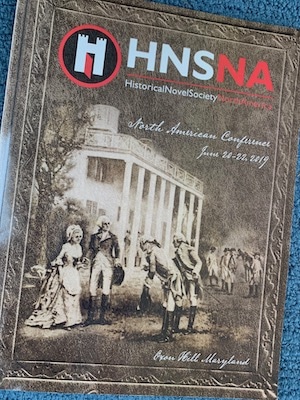 Life was pretty fun last week during the Historical Novel Society conference. Hundreds of historical fiction authors came together for three days of inspiration, presentations, and discussions.
One of my favorite events was a coffee klatch discussing the New Woman hosted by historical fiction authors Hazel Gaynor and Stephanie Lehmann. "The New Woman," as the media branded her in the early 1900s, strove to shake off centuries of repression, and these early feminists began to see far-reaching results. They supported themselves with jobs, and therefore weren't forced to marry, went to college, could drive, and finally won the vote. It was (sadly) interesting and relevant given the #MeToo movement we're experiencing today and how far women have and haven't progressed. It was inspiring too to bring home ideas for my own historical novel and my own new woman, Helen.
The next day, I was lucky to meet with Hazel in person to discuss my writing and receive her thoughtful advice. Nothing like guidance from an established historical fiction author to motivate me to finish the revisions to my manuscript.
Another fun moment was meeting author Molly Greeley whose debut historical novel The Clergyman's Wife is due out in December 2019. For those of you who know me personally, you won't be surprised that Molly and I had lots to talk about. Her novel is inspired by Pride and Prejudice and follows Charlotte Collins, Elizabeth's friend who marries (awful) Mr. Collins only because of her limited choices in life. (It's his awfulness that I love about him. Jane Austen did such an amazing job with Mr. Collins and Mrs. Bennett, two of my favorite characters for how much they make my heart cringe.) Molly and I also have coffee in common. 🙂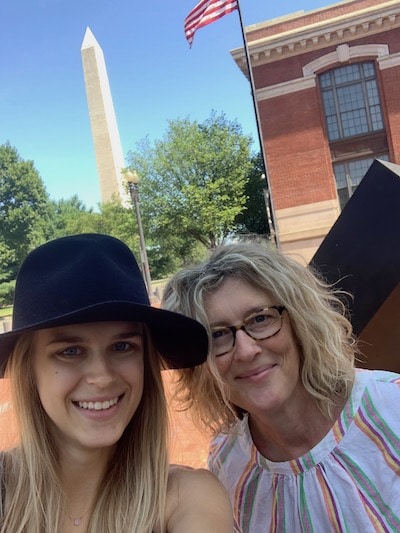 Since I was so near Washington, DC, I ended my weekend with a visit to the Holocaust Memorial Museum and brunch with my oldest daughter, who joined me from Boston. Time with her was truly the best part of the trip! Even Jane Austen can't compete with my Emma.