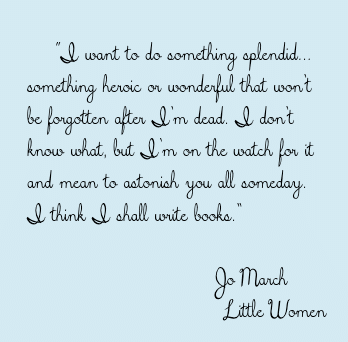 Jo March in Little Women has long been an inspiration for my novel's main character Helen. When considering which books and heroines Helen would have read in the early 1900s, Louisa May Alcott and her story about family or independence, love or career, and domesticity or adventure would have given Helen much to ponder.
Other books that guided the development of Helen (and furthered my understanding of Little Women) were Lost Summer of Louisa May Alcott by Kelly O'Connor McNees and Alcott's much lesser known novel Work. McNees explores the reality that Alcott never did marry but perhaps did fall in love but chose her career over love and a life of domesticity. Given that we learn from Greta Gerwig's latest Little Women that Alcott's publisher did indeed insist Jo be married by the end of the story, McNees story gives readers a chance to consider how Alcott might have ended Little Women if it'd been up to her. McNees story also seems to better portray the real-life struggles of the Alcott family. The father Bronson Alcott was nothing like the quiet Civil War chaplain in Little Women but professed philosophical ideas that left his wife and daughters with little food and reliance on the charity of friends. No wonder Marmee/Abigail Alcott was "angry nearly every day of her life." As well, Louisa May Alcott's novel Work expands on the hardships and limited choices women endured to earn a living.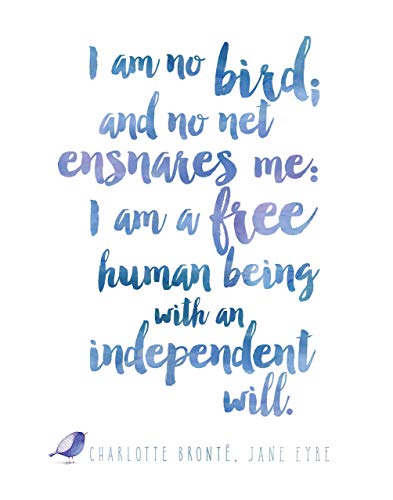 Helen also would have had access to the Brontë sisters and their novels, and Jane Eyre by Charlotte Brontë might have guided the thinking of a young woman coming of age in the early 20th century. From reading it as a teen, I remembered Jane's aunt and cousins were horrible to her, she was banished to an orphanage, became a governess in one of those imposing English estates, and there was a ghost and a fire. Oh, and, famously, she married him in the end. But upon rereading, I found a young woman full of questions and determination, and I think Jane's strong will and her desire to honor her needs over tradition and authority would have excited Helen.
These two new women Jo March and Jane Eyre—independent and seeking stability and fulfillment on their own terms—helped shape Helen's coming-of-age story during the 1918 influenza pandemic, and I can't wait to share her with you.