Since I was hoping to be out on submission this month, I've had most of my revisions done and found myself with time to read for fun! Usually, I feel like I #amreading for research or craft—becoming a writer has definitely changed how I read—but this month it was pure pleasure, and I discovered several that will become favorite books.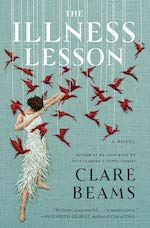 The debut The Illness Lesson by Clare Beams is a historical novel set at a progressive all-girls school in 1870s Massachusetts. When its students begin to experience inexplicable maladies, the father and daughter who run the school and are at the heart of the story are forced to question long-held beliefs and their relationship. The epigraphs from Louisa May Alcott and her father, Amos Bronson Alcott, caught my attention right away since LMA was an inspiration in my story. The Washington Post said it best, "This is Alcott meets Shirley Jackson, with a splash of Margaret Atwood. It's dark, quirky and even titillating, in a somewhat appalling way."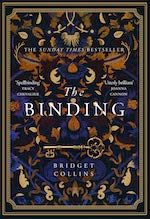 The Binding by Bridget Collins was definitely a favorite book this month. I loved the creativity of this story which I suppose is considered fantasy. The world felt like it could have been many places 200 years ago with some magical realism aspects around the nature of books, and Collins descriptions were beautiful—a room in a snowbound country house, "so quiet … it was like walking into a picture." A wonderful story to escape into about the origin of novels.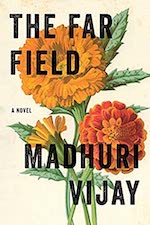 The Far Field by Madhuri Vijay. This debut novel is about a young woman from Bangalore who sets out for a remote village in troubled Kashmir after her mother's death. She's certain the loss of her mother is somehow connected to the charming Kashmiri salesman who frequented her childhood home, and she's determined to confront him. I appreciated Vijay's beautiful descriptions of Kashmir and learning about the Hindu-Muslim tensions in the region and the brutal response of the Indian army.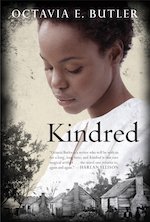 Kindred by Octavia E. Butler. My oldest daughter was telling me why she liked speculative fiction so much—it explores big ideas and themes that make you think! In our current time of protests, I did see how books like 1984 or The Sparrow or The Handmaid's Tale are forms of social protest. I was looking for a time travel story and came across Kindred, one of Octavia E. Butler's protests against hierarchies. This timely novel, though written in the 1970s, is as relevant as ever in showing how the history of slavery continues to assert itself in the present.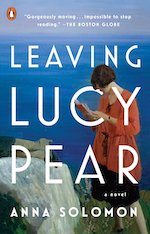 Leaving Lucy Pear by Anna Solomon. I had the pleasure of attending a virtual book event featuring Anna Solomon and her latest book The Book of V. While waiting for my copy to arrive, I checked out Leaving Lucy Pear from the library, which delves into questions of class, freedom, and the meaning of family. Wow! I know I said I #amreading for pleasure, but I learned so much about writing from Anna, too. Can't wait to read all of her books.
The Storied Life of A.J. Fikry by Gabrielle Zevin. This was the second time I've enjoyed this story. I pulled it off my bookshelf because I remembered its main character was curmudgeonly, and I wanted to see how the author helped the reader connect to him. It didn't take long for me to (again) sympathize with A.J. Fikry's story, and I ended up rereading it all. Great story set in a bookstore which I always enjoy.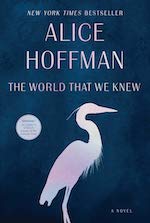 The World That We Knew by Alice Hoffman was another favorite book. #amreading four Alice Hoffman books during COVID19 quarantine (the other three were The Story Sisters, Faithful, and Blackbird House.) Loved them all. What captured my interest most in The World That We Knew were the mother daughter relationships and the extremes a mother's love will take to protect her child. Set during WWII, there is also Jewish folklore that is integral to the story which gave a familiar time in history a creative twist.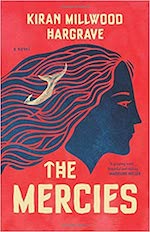 The Mercies by Kiran Millwood Hargrave. Inspired by the Vardø storm of 1617, this historical novel centers on how the Norwegian fishermen's widows became the victims of a witch-hunt. The premise alone intrigued me and the story didn't disappoint. Also, I couldn't figure out how the author would end the story which I always find satisfying.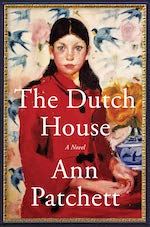 The Dutch House by Ann Patchett. Oh, Ann. Your latest book might rival Bel Canto, for me. I've been reading your stories from the beginning. Thanks for crafting so many favorite books! The Dutch House is about two siblings, a wicked stepmother, compassion and forgiveness. I aspire to reading my own story at Patchett's bookstore Parnassus Books one day.