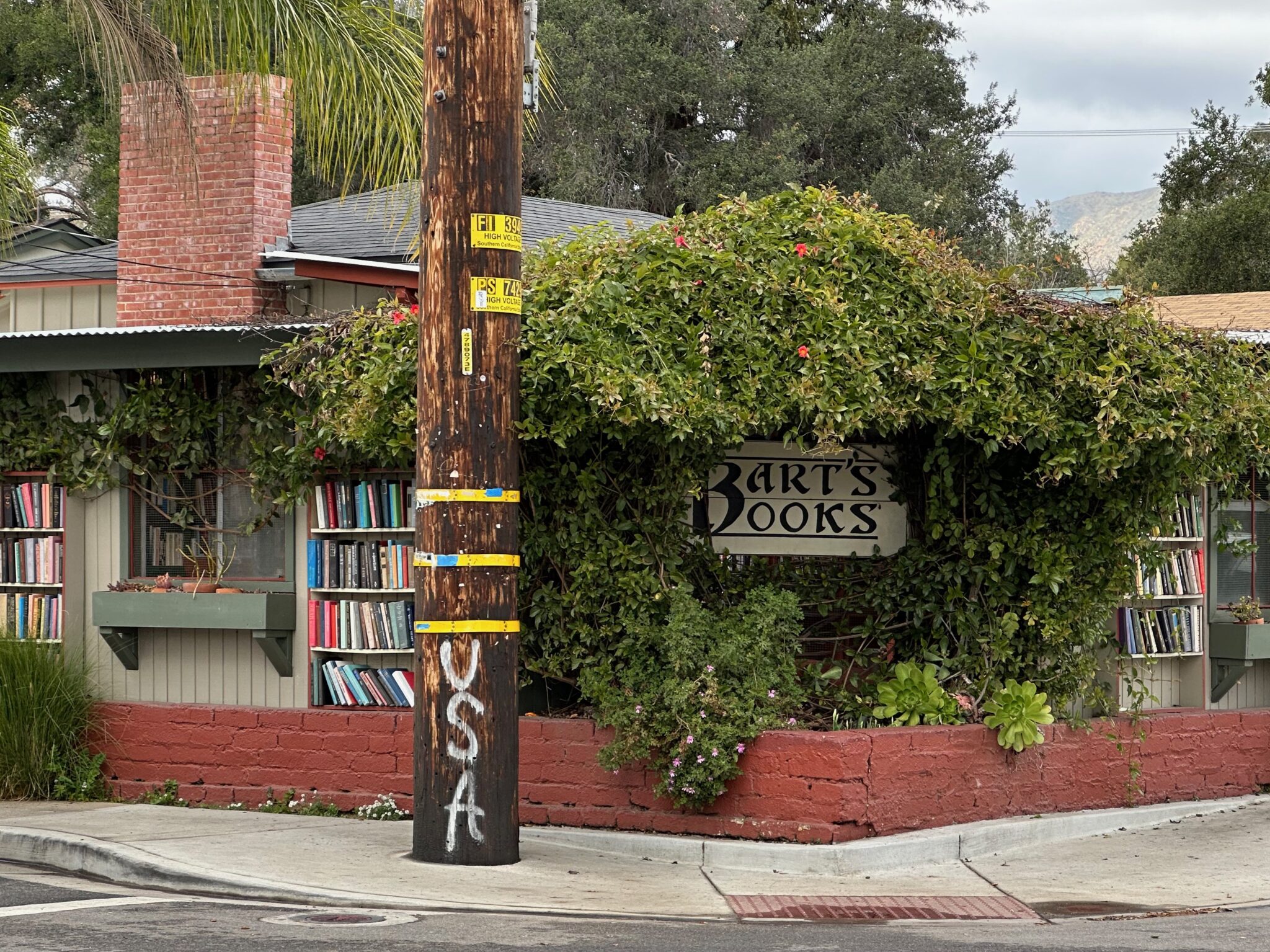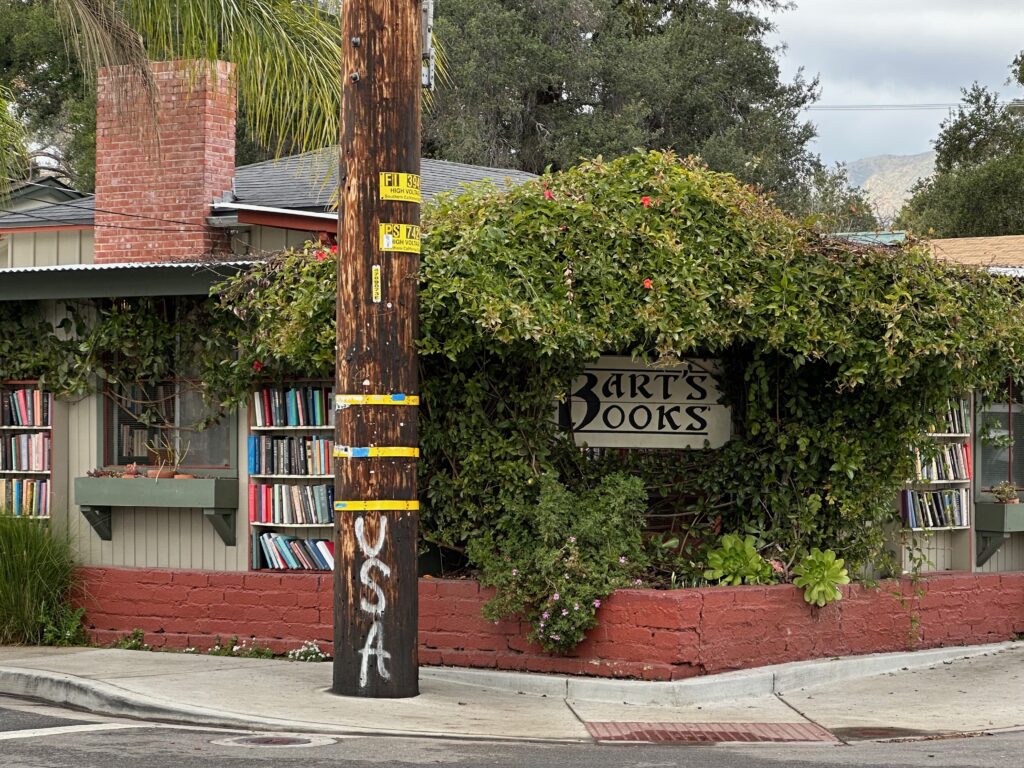 My First Visit
Bart's Books in Ojai, California was an unexpected find and treasure of a bookstore. I had no idea of the experience that awaited! Bart's claims to be the world's largest outdoor bookstore, serving the Ojai community since 1964. They "believe there is a book for everyone, and that reading is the catalyst for connection among passionate people. Over 50 years after its conception, Bart's lives on as a haven for passionate readers, intrigued travelers, wandering artists, and those looking for a good 'beach read.'"
One of My Favorite Things about Bart's Books
When Closed: Please throw coins in slot in the door for the amount marked on the book.

from the sign next to the front door
My Favorite FAQ Answered on Their Website
So, what does an outdoor bookstore do when it rains?
"Almost nothing. Bart's uses a system of tin sheeting to protect our books year round. Combined with the Ojai Valley's dry and mild climate, we're able to operate as normal during our (limited) rainy season."
Curious to know who Bart is and if they serve coffee? Read more of Bart's Books FAQ.
Books I Bought
I left Bart's with two unexpected finds, books I wanted but didn't know I wanted: The Elements of Style by William Strunk, Jr. and E.B. White, which I hadn't seen since college when it was required reading for my journalism degree, and Robert's Rules of Order Revised, Seventy-fifth Anniversary Edition (printed in 1951) which reminded me of 4-H and my introduction to the undebatable order of motions and running of meetings. I am so curious to read if the rules (of style and order) still hold true.
Bookmark Wisdom
A quote by Toni Morrison graced the bookmark I found tucked in with my purchases and reminded me of my first novel: "If there is a book you want to read, but it hasn't been written yet, you must be the one to write it."
Where to Find Bart's Books
Open 7 Days a Week 10 a.m.- 6 p.m.
302 W Matilija St. Ojai, CA 93023
bartsbooksojai@gmail.com
(805) 646-3755
Have You Been?
Share which book inspired you or which book you bought at Bart's.
Picture Bart's Books