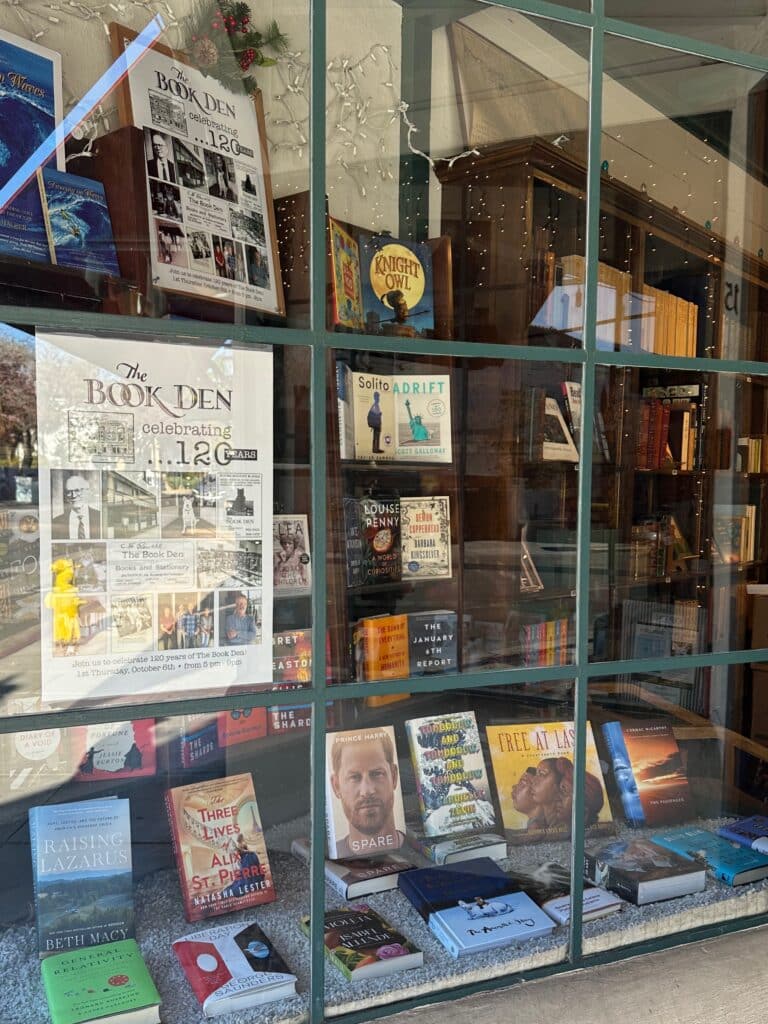 My First Visit
The Book Den in Santa Barbara, California has been a local institution since 1933. I first visited in January 2023, escaping wintery Colorado to travel throughout the southwest with my husband in our van. After finding a grocery store and coffee shop, a bookstore or library are usually next on my list in the towns we visit, and The Book Den didn't disappoint.
Bookstore Window Shopping
Two books in the window caught my attention: Tomorrow and Tomorrow and Tomorrow by Gabrielle Zevin, the 2022 Goodreads Choice Award winner for Best Fiction, and Demon Copperhead by Barbara Kingsolver. I thoroughly enjoyed recently listening to Tomorrow and Tomorrow and Tomorrow on a cross-country road trip and highly recommend this story about the ups and downs of life-long friendship, and my "Reading As a Writer" book club will be reading Kingsolver's newest novel soon. I'm looking forward to this Dickens retelling from the author of one of my all-time favorite books, The Poisonwood Bible.
Books I Bought at The Book Den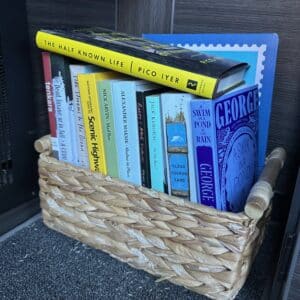 I left The Book Den with two books: The Half Known Life by Pico Iyer and A Swim in a Pond in the Rain by George Saunders. Pico Iyer's book is about how to travel more without going anywhere and how to see the beauty in the familiar and/or often over-looked. As someone who has read Iyer for decades and been fortunate to travel often, I'm eager to be inspired by his latest perspective.
The George Saunders book has been out for several years and as an aspiring writer been on my to-be-read list for too long. I sat in the store and read the first pages and was inspired enough to purchase it, and then walk home and revise the opening pages of my work-in-progress. How's that for a craft book recommendation! (Another favorite craft book is Stephen King's, On Writing.)
Where to Find The Book Den
15 E. Anapamu St.
Santa Barbara, CA 93101
(805) 962-3321 and www.bookden.com
Have You Been?
Share which book at The Book Den inspired you or which book you bought.