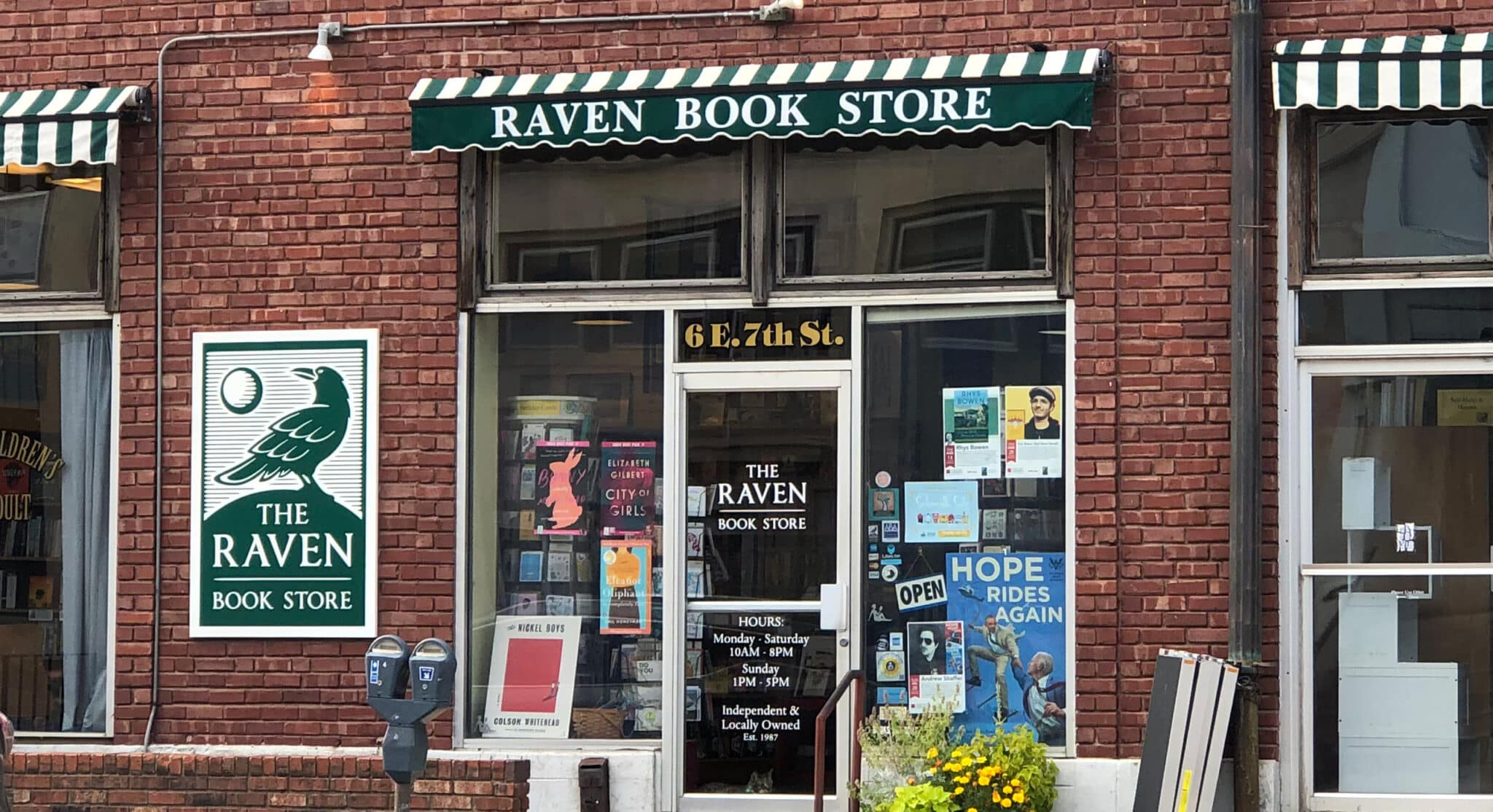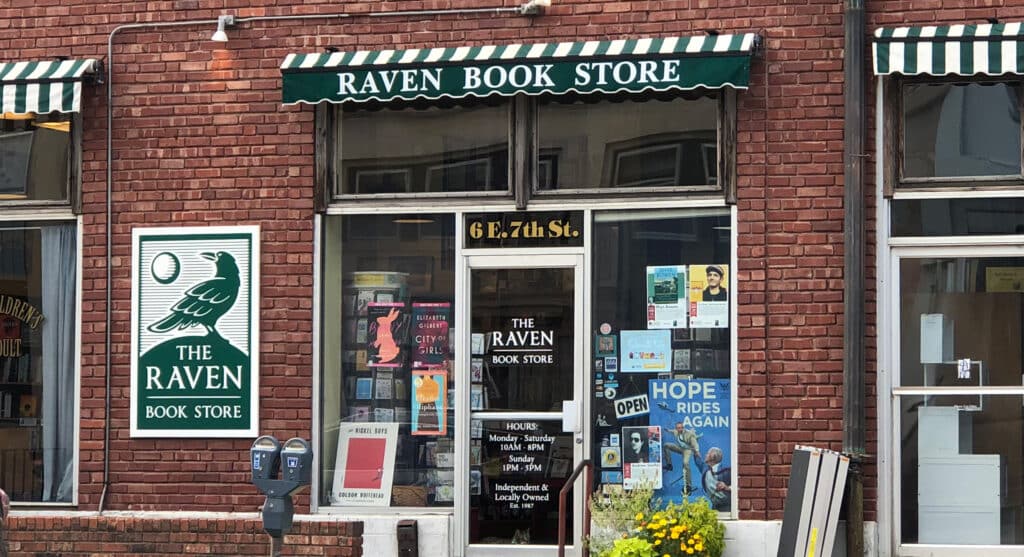 My First Visit
The Raven BookStore was founded in 1987 in Lawrence, Kansas, where I attended college at The University of Kansas. While my first visit was too long ago to remember the specifics, I'm sure I was drawn to a mystery and the smell of so many books in one place.
Bookstore Window Shopping
The book in the window that most catches my eye is Eleanor Oliphant is Completely Fine by Gail Honeyman.
Most Recent Purchase
All Things Left Wild by James Wade in 2021 when I was visiting family in neighboring Eudora. It was during COVID-19 and customers couldn't go in to browse, but I was able to mask up (like they did in 1918) and pick up my order from the sidewalk.
One of My Favorite Things About The Raven
The Raven believes that reading books won't fix the world's problems, but they can be a pretty good place to start.

from the Raven BookStore website
Where to Find The Raven BookStore
809 Massachusetts, Lawrence, KS 66044
(785) 749-3300
raven@ravenbookstore.com
The Raven's location in the above image was on 7th Street the last time I visited. Find them now around the corner on Massachusetts.
Have You Been to The Raven?
Share which book inspired you or which book you bought.