I've been reminded several times this month about the power of gratitude and small comforts. Sometimes, it truly can be something as simple as a sunset or planting a flower or reading a book that brings much needed reassurance and cheer. It even felt comforting to spend the time today reflecting on a gratitude list. Here it is in no particular order:
Reading When We Were Young & Brave by Hazel Gaynor, recently shortlisted for the 2020 Irish Book Awards. It's a tender and sweet story about young girls and their teachers and the bond they form during WW2. I closed the book with the reminder to find small things of beauty and small kindnesses each day to bolster my spirits and keep me looking forward and grateful.
Re-reading Pride and Prejudice.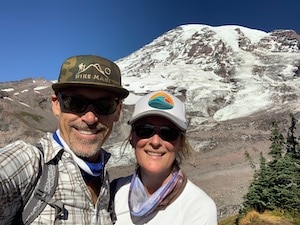 Being back home in my bed after two months of sleeping in a tent.
The beauty of hiking at Mount Rainier on a brilliant blue sky day. No smoke in the air!
That my sister—who's undergoing chemo for breast cancer—is feeling better this week, able to eat more, wanting to go for a short walk, making jokes.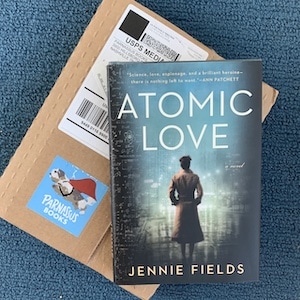 The deliciousness and nostalgia of a peanut butter, honey, and banana sandwich.
Reading Atomic Love by Jennie Fields and afterwards getting to talk to her about her story and writing and submissions and all that goes into this process. Thanks again, Jennie, for the ideas and reassurances!
Dark chocolate covered caramels with sea salt sprinkled on top.
Sharing a Midwinter Night's Dram with my guy.
The inspiration to reflect on my gratitude and small comforts came from Allison Pottern Hoch and her website and monthly newsletter. Allison happily makes books her life's work. She's a writer, marketing coach for authors, and former bookseller and event coordinator at Wellesley Books. I took an online class from Allison this past summer at the writing conference The Muse and The Marketplace to learn What Booksellers Want Writers to Know (perhaps getting ahead of myself, but I believe in being prepared) and learned so much I signed up for her newsletter. This month's brought me her Small Comforts, a chance to toot the horn for Fall 2020 launches, and notice of a free writing class at Grub Street next week. Follow Allison; you'll learn a lot and find inspiration to seek small comforts!